BJJ COACH MELBOURNE EXPANDS IT'S WYNDHAM VALE CLASSES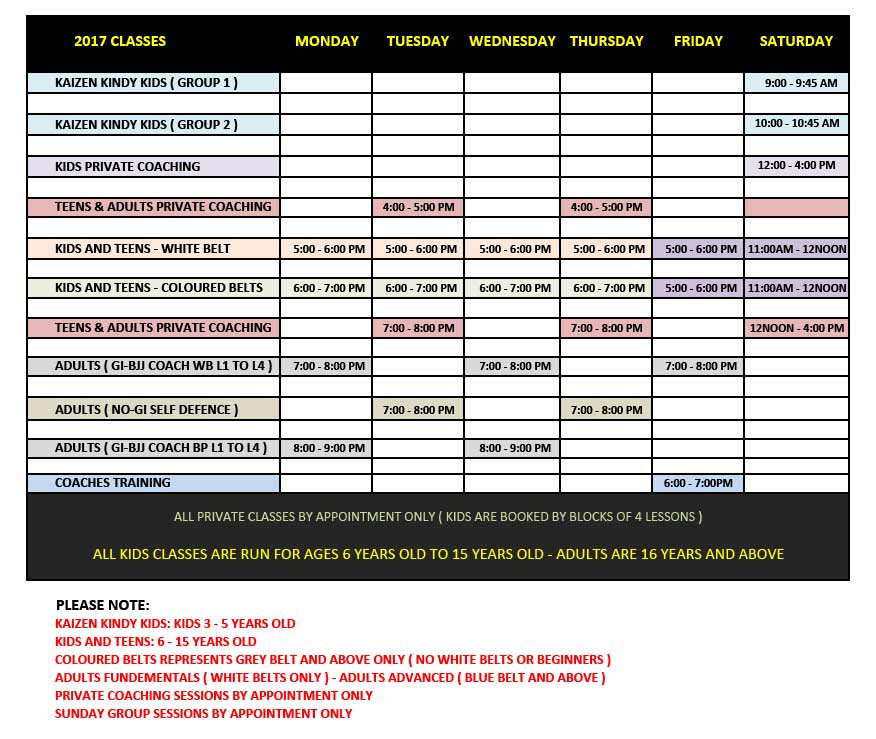 Kaizen Martial Arts is please to let everyone in our community know that yet again we have added more classes for Kids and Adults.
We have kids beginner and advanced  Gi classes for the BJJ Coach Fundamental Levels 1 through 4 running Monday, Wednesday, Friday and Saturday.
Adults Gi Beginner and Advanced Classes run Monday, Wednesday and Friday
We run No-Gi Self Defence kids classes on Tuesday and Thursday followed by the Adults No-Gi Self Defence classes.
We also provide private coaching for both kids and adults during the week and on the weekends
Our aim is to bring you world class BJJ and Judo training each and every session
If you are interested in booking a week of trial lessons please call us on 1300 308 304 or simply CLICK HERE to fill in a quick online form