Monday through Saturday our kids Self Defence classes run
Monday, Tuesday, Wednesday, Thursday and Friday from 5pm till 6pm is the beginners and white belt classes, these are followed by the Grey Belt classes at 6pm till 7pm and then the Yellow Belt and above from 7pm till 8pm. Some days the Grey and Yellow train in combines classes to work the team with specific sparring outcomes.
Parents please note, if you would like to book in for a free week of training please call 1300 308 304 to book your start date. You cannot come in to train with us unless your have booked a trial prior to coming in to the academy.
The adults classes start after the kids running from 8pm till 9.30pm on both Monday and Thursday.
All members get access to free Judo classes running on Thursday from 7pm till 8pm these classes are now in place and running till the end of 2016 and then will continue and grow to 2 days a week in 2017. In 2017 we will also be running a Judo competition team as well as our already successful Jiu Jitsu competition team.
Here is a picture of Monday nights beginner class, the kids did their normal technique class the then we worked balance breaking and force redirection Kaizen Sumo Style….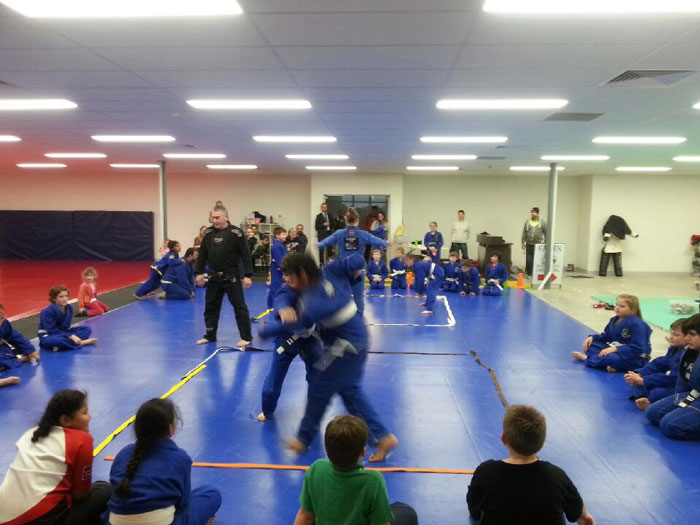 Wednesday nights beginner class… they worked on their stand up defence against a punching attacher, this gets them ready for this weeks beginners class where they add on to the technique and complete 2 different take downs.