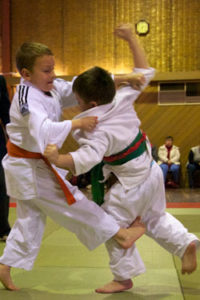 On February 14th, 2012 Kaizen Martial Arts Australia will open its new Wyndham Vale Dojo. The training centre will be start off by opening on Tuesday evening and Thursday evening for training and will be offering classes for children from 6 to 15 years old only at this point. Seniors classes are planned to begin at this Dojo early April this year.
Children will get the opportunity to learn the traditional Japanese karate style of Shotokan Karate one of the oldest know forms of karate in the world. They will also learn the incredible power that comes from Kodokan Judo ( the purest form of Judo founded by the father of Japanese Judo, Jigoro Kano ).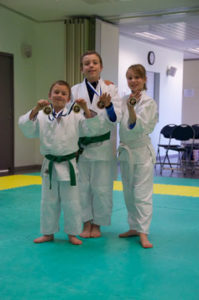 They will also get the opportunity to train along side rising stars such as Keanu, Kristopher and Briarna who have already racked up multiple Local, Regional, State and National Championship titles. To add to this they will also learn Brazilian Jiu Jitsu and more specifically Carlson Gracie Jiu Jitsu one of the most famous names and most effective styles in the Jiu Jitsu world.
Sensei Garry is the head instructor for Kaizen Martial Arts Australia and has 34 years of martial arts experience, Sensei Garry is currently a fully certified 4th Dan Black Belt having achieved that rank in 2009 under International Chairman & Chief Instructor for Asia Pacific and North America of AJKA-International 8th Dan Sensei Edmond Otis.
This is a massive opportunity to learn, have fun, get fit and for those that want to do competition the chance to excel in martial arts
The training centre is located at the Wyndham Vale Community Learning Centre, 86 Manor Lakes Blvd, Wyndham Vale.
If you have any question just goto our Contact Page, drop us a message and we will help with any questions you may have!