**** To Book Your Week of Trial Lessons Please Call 1300 308 304 ****
"Kaizen Kids and Adults Jiu Jitsu and Judo Training Classes"
We teach an integrated system of Martial Arts combining aspects of  BJJ ( Brazilian Jiu Jitsu ) Judo and Shotokan Karate which provides a well rounded balance of effective self defence for children and adults, our students come to train at our Wyndham Vale HQ from Manor Lakes, Werribee, Hoppers Crossing, Tarneit, Point Cook and other close surrounding suburbs to train self defence with us.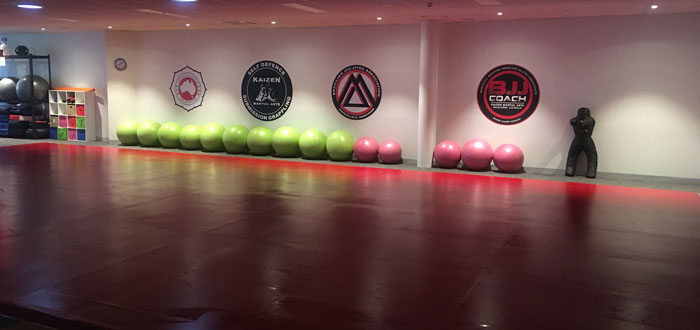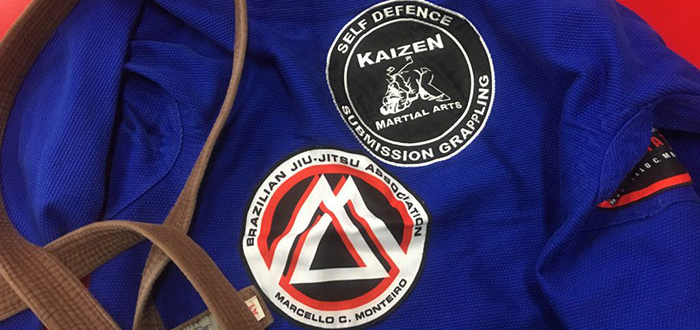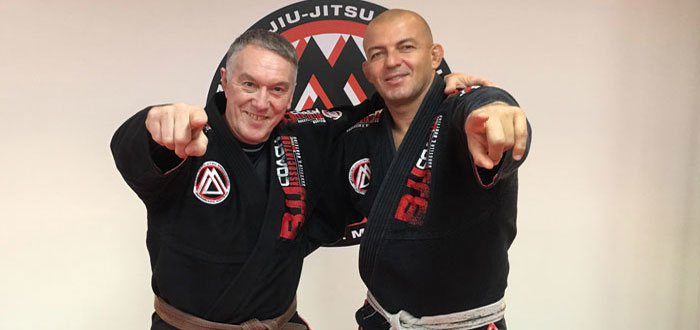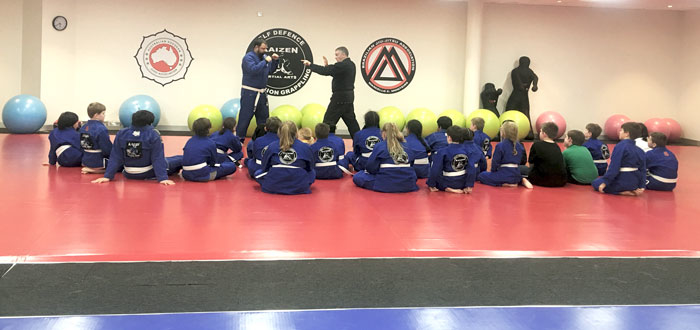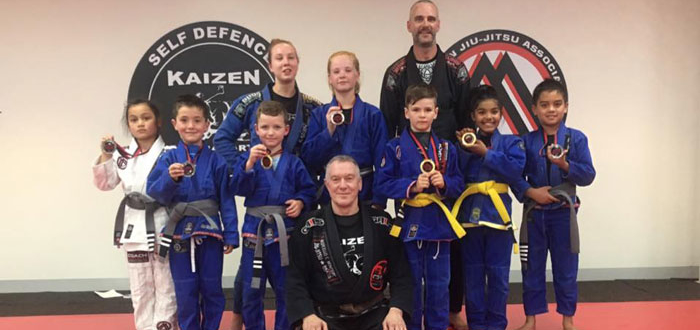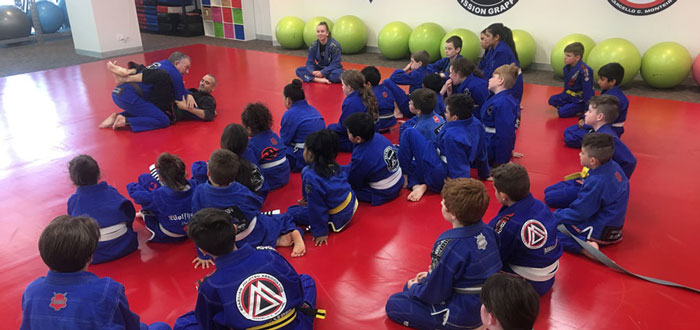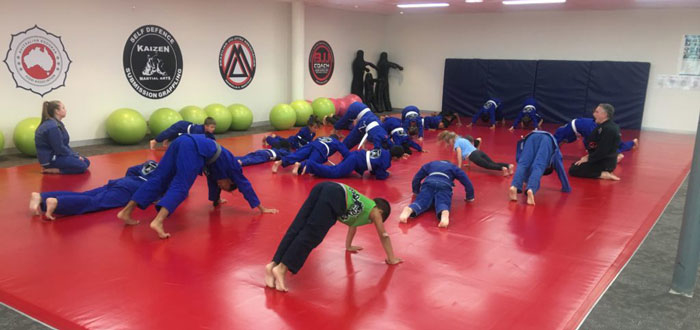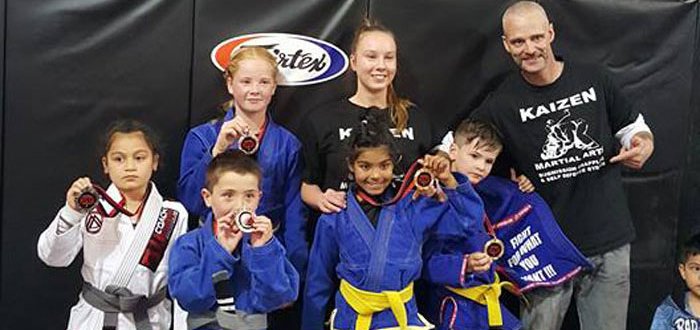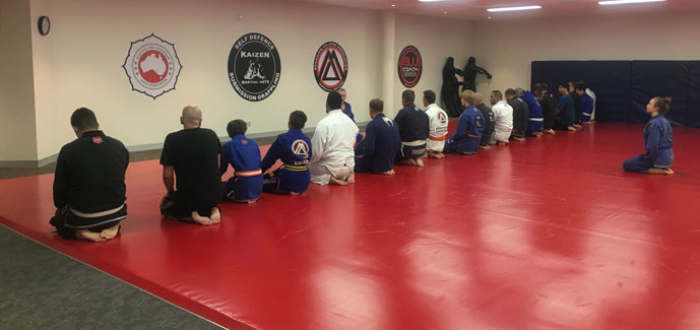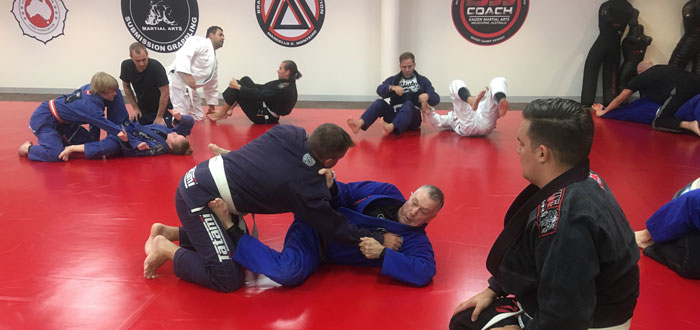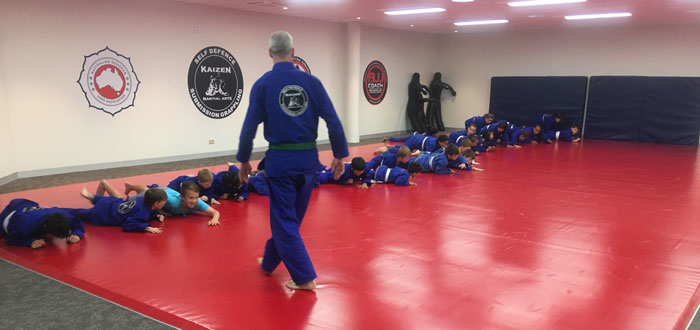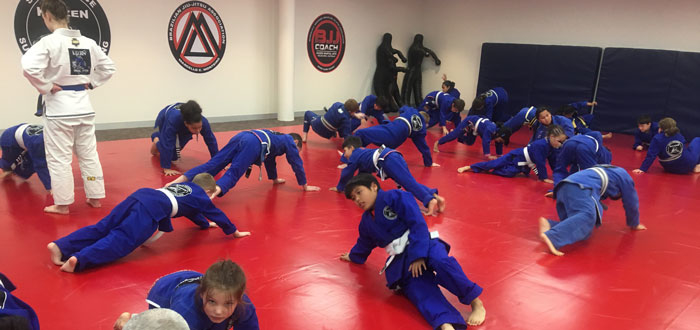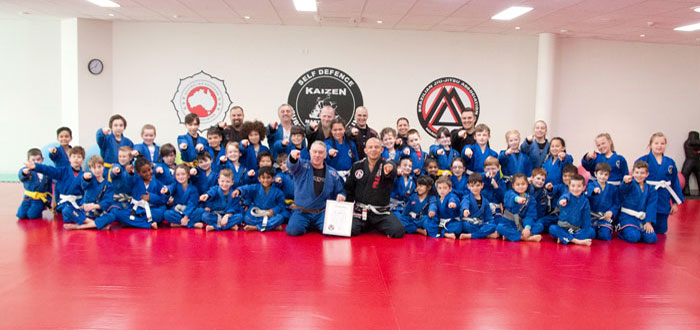 CHILDREN'S SELF DEFENCE & ANTI BULLYING CLASSES RUNNING 6 DAYS PER WEEK NOW IN OUR WYNDHAM VALE HQ TEACHING BJJ AND JUDO COMBINED
Kaizen kids and adults martial arts classes are in full swing at our new Wyndham Vale full time academy located at Level 1 / 510 Ballan Rd. in Wyndham Vale. We are now open 6 days a week with daytime private coaching, school anti-bullying and self defence classes as well as our normal evening group classes for both kids and adults with students ranging from new beginners to experience practitioners.
If you are looking for martial arts and self defence for kids or more specifically BJJ for kids, judo for kids or even karate for kids then we have a solution for you and your children. In today's world your children ( and you as a parent ) need the confidence of knowing that your children can look after and defend themselves no matter what the situation whether that be standing, whether that is while they are being pushed over or even like most fights they end up on the ground.
Kaizen Martial Arts also has a full range of Adult classes for those that wish to learn BJJ and Judo, we have a defined Jiu Jitsu grading curriculum in place as defined and regulated by 4th Degree BJJ Black Belt Prof. Marcello C. Monteiro, Kaizen Martial Arts and Sensei Garry Kewish are accredited under the global MCMBJJA and the BJJ Coach Association.
Also with the ever increasing worry of childhood obesity, kids martial arts classes is a great answer to keeping your children fit, healthy while building confidence and self belief allowing your children to become the very best they can be.. come and see for your self.
We teach our children students how to deal with bullying in a non violent manner and give them the ability and strategies to manage most bullying situations, we also give parents the strategies they need as well to help support the right outcomes at school or elsewhere just call us on 1300 308 304 and book a trial class.
Kaizen Martial Arts has a fully systematic and integrated Martial Arts For Kids program including Kids Judo, Kids Karate and Kids BJJ that teaches children from Wyndham Vale, Werribee, Tarneit, Bacchus Marsh and other surrounding suburbs such as Hoppers Crossing, Point Cook, Laverton and many more. We run classes Monday, Tuesday, Wednesday, Thursday, Friday and Saturday during all school terms and specialist classes during the school term breaks, If you are interested in trial classes please give us a call on 1300 308 304 or fill in our contact form.